About
NSHC History & Founders
Mission Statement
NSHC Mission Statement
The National Society of Health Coaches is dedicated to advancing the use of Evidence-based Health Coaching (EBHC)® in clinical practice.   The Society's program uses the foundation of motivational interviewing (MI) and other strategic interventions within a health coaching context to actively and safely engage patients/clients in health behavior change.  This approach guides patients/clients to better self-manage wellness and chronic health conditions resulting in optimal health outcomes, reduced health risk, and lowered overall health costs.
NSHC Co-Founders & Lead Coaches
The National Society of Health Coaches (NSHC)® was founded in 2007 as the health coaching division of Miller & Huffman Outcome Architects, LLC, on the premise that healthcare clinicians could positively impact health behaviors and patient/client "compliance" by altering the traditional patient engagement approach through evidence-based conversation strategies.
Melinda Huffman

BSN, MSN, CCNS, CHC

Melinda Huffman is a Co-Founder of National Society of Health Coaches and Principal of Miller & Huffman Outcome Architects, LLC. She is a best-selling author, writer, educator, and nationally known speaker who has over 30 years of experience as a cardiovascular clinical nurse specialist and has developed outcome-based disease management programs for acute and post-acute care.

Colleen Miller

RN, BS, CSBC, CHC

Colleen Miller is a Co-Founder of National Society of Health Coaches and Principal of Miller & Huffman Outcome Architects, LLC. She is a Tenured healthcare executive, author, speaker, and Certified Small Business Consultant with over 27 years of experience creating and executing outcome-based clinical models, evidence-based disease management programs, clinical software and integrated IT strategies across the healthcare spectrum.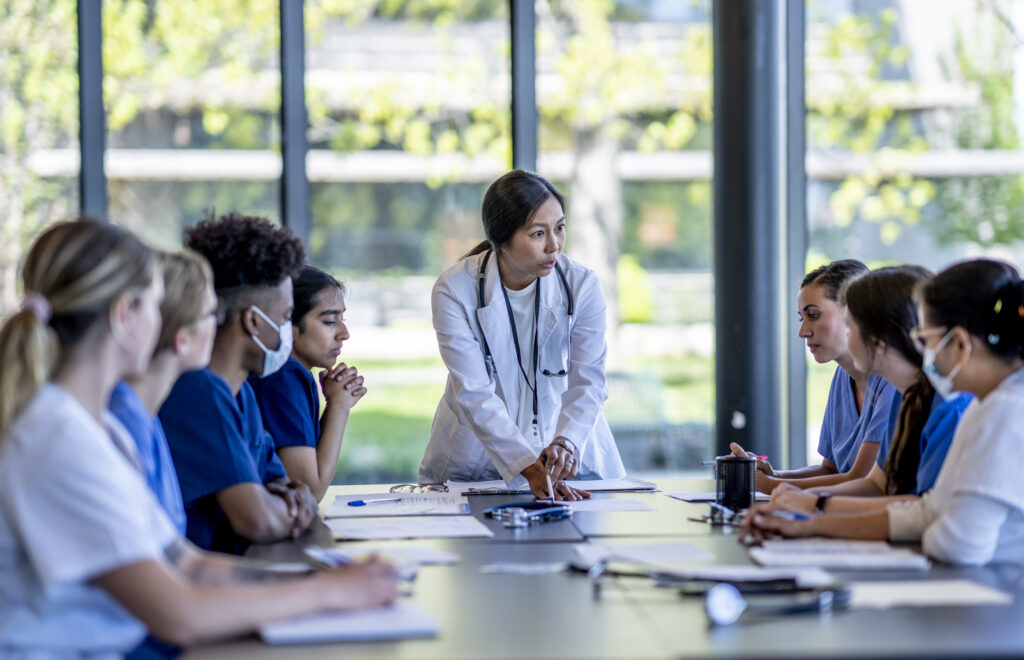 The NSHC founders, in recognizing that clinicians and allied healthcare providers possess fundamental communication and health teaching skills through their education, experience, and expertise, developed the NSHC health coach training, especially for these users. The goal of this program is to afford users new strategies and interventions called Evidence-based Health
Coaching (EBHC)® to actively engage clients in improved self-management skills, and to assist clients to self-discover their own ambivalence toward needed health behavior change, thereby increasing the likelihood that change will occur to improve both cost and quality health outcomes.
Core Competencies - Health Coach Practice Standards
NSHC Code of Ethics
NSHC Code of Ethics and Standards of Practice are based on those of the American Medical Association, the American Nurses Association, and the International Coaching Federation.
An NSHC Certified Health Coach:
May use the credential of NSHC Certified Health Coach only after passing the NSHC certification exam or recertification, if there is no breach of the NSHC code of ethics and/or standards of practice, and if one's professional license is unencumbered and current with the issuing body and in NSHC's database.
Uses NSHC health coach certification only within the limits of one's professional State Practice Act and/or other professional certification.
Adheres to all ethical standards of practice for his/her respective healthcare profession, including maintaining an active, unencumbered license, registration or special certification to practice.
Maintains the strictest level of privacy and confidentiality with all patient information.  Adheres to all HIPAA regulations.
Participates in professional activities that contribute to the health coaching community and the improvement of care quality, health outcomes, and reduced healthcare costs.
Truthfully identifies his/her coaching qualifications, NSHC credential, expertise, and experience.
Makes clear to the employer or to the client what can reasonably be expected of his/her certified health coaching services.
Strives to ensure that the patient fully understands the terms of the coaching relationship.
Recommends the client seek another coach if it is believed that he/she can no longer meet the client's needs.
Discloses to the client any third-party remuneration that comes to him/her as a result of the referral of the same client.
Openly discloses any conflict of interest to the client and offers to remove self from the coaching relationship when such is identified or realized
Provides health coaching in a nonjudgmental and nondiscriminatory manner that meets the diverse needs of the client while preserving the client's autonomy and dignity.
Strives to protect the health, safety, and rights of the client.
Refrains from knowingly condoning any client behavior that would jeopardize safety or have untoward or adverse consequences
Avoids sexual, racial, or other forms of discrimination.
Refrains from a sexual or personally inappropriate relationship with clients, their caregivers or providers.
Respects the right of the client to terminate the coaching relationship at any time.